The Wellness Water Filter is designed to remove or reduce certain types of water contaminants. Wellness Water has many health benefits, these benefits are far-reaching and include many environmental benefits.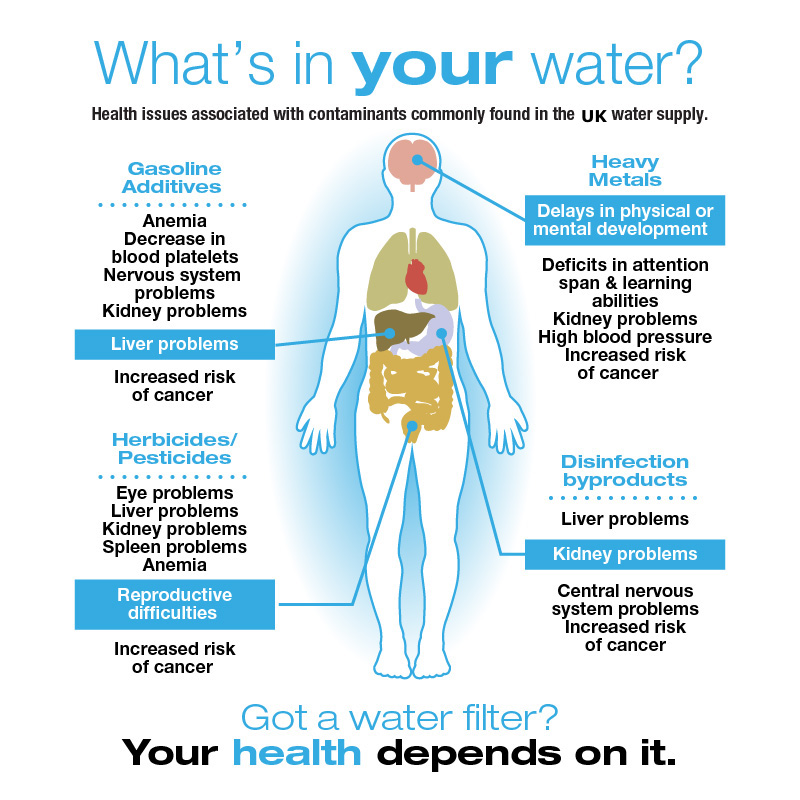 Effectively reduces:
Dirt, Rust, Sediment
Lead
Copper
Mercury
Iron
Aluminium
Chlorine
Chloramine
Fluoride
Phthalates (Plastics)
Nitrates
Volatile Organics
Asbestos
Viruses
Bacteria – E.Coli
Cysts Incl. Giardia
Cryptosporidium Pharmaceuticals
Benefits:
Increased rates of hydration to make it more readily absorbable 
Reduced ions for a greatly improved and natural antioxidant effect
Improves digestion and relieve acid reflux.
Higher solubility, allowing water to transmit greater quantities of nutrients
Increases rate of lactic acid removal from muscles
Helps improve waste and toxin elimination
Reduces oxidative stress and free radical damage.
Reduces inflammation and can assist with natural relief for skin conditions
Beneficial in weight-loss programs and skin care.